Our renowned team of top-notch professional technicians and service advisors has a reputation for excellence – something you'll instantly find and agree with during your first visit to our location in the Greater Heights Area.
​
More than just BMW mechanics, our factory-trained and highly experienced technicians are genuine automotive enthusiasts, the kind who will lovingly care for your fine BMW as though it is a member of our extended automobile family. From the latest mechanic tools and equipment, including factory diagnostic tools, to the detailed attention given in each repair, Heights Autohaus has everything needed to turn your BMW around quickly, promptly and perfectly.
​
Our team can diagnose any problem and fix it quickly and effectively, using only the highest quality BMW factory-approved or performance-oriented aftermarket parts available. To top it all off, your vehicle will be hand washed with loving care when its maintenance needs are completed. You simply will not find our level of service anywhere else in the Greater Houston Area. Combine our expertise with the value Heights Autohaus offers and you'll be hard pressed to find a better deal for your BMW car or SUV anywhere.
If you're looking for an experienced BMW mechanic in the Houston Metropolitan Area, Heights Autohaus European Automotive Service Center has you and your needs more than covered.
We will provide the ultimate level of service for any BMW, whether it's an ## , ## or ## sedan, a ## or ## SUV or even a ## sports car – not to mention BMW's entire lineup of #-model performance coupes, sedans and convertibles. Our expertise will help keep your BMW in top running condition for basic maintenance, repair of your fine automobile or even carefully-selected high-performance modifications.
​
You drive an example of Germany's finest automotive product – isn't it only logical that you would turn to Houston's finest European automotive service center for your BMW mechanic needs?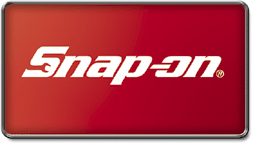 ​
BMW Mechanic Houston

BMW Key and Module Programming

BMW Steering Service

BMW Brake Service

BMW Batteries

BMW Oil Change

BMW Battery

BMW Air Conditioning Repair

BMW Air Bag (SRS) Light

BMW Service

Get Your BMW Ready: Summer A/C Testing

Best BMW Repair

BMW Oil Change FAQ

BMW Repair Houston

BMW Repair Greater Heights

BMW Repair Rice University

BMW Repair Tanglewood

BMW Repair Galleria

BMW Repair Spring Branch
BMW Headlight Service

BMW Electical Diagnostics

BMW Fluid Flush

BMW Cooling System

BMW Suspension Repair

BMW Engine Repair

BMW Tune Up

BMW Engine Mounts: Leaking or Collapsed

BMW Brakes for Track Use

BMW Brake Upgrade

BMW Repair Memorial

BMW Repair River Oaks

BMW Repair Midtown / Downtown

BMW Repair Hunters Creek

BMW Repair Piney Point Village

BMW Repair Hedwig Village

BMW Repair Lazybrook / Timbergrove

BMW Repair Montrose

BMW Repair Oak Forest / Garden Oaks